Background:
Hi Tide opened in Dilworth in late 2017 during a poke explosion in the Charlotte area. However, Hi Tide stands apart, as it is owned by Meat & Fish Co. founder Michel LaVecchia. LaVecchia teamed up with Jeff Van Dyke, Jeffery Schreiber, and Raquel Arreola to bring high end meat and fish to the poke scene. Meat & Fish Co. used to be in the spot where Hi Tide is now, but it has moved upstairs. This proximity ensures that all of the fish used at Hi Tide is ridiculously fresh. We have visited Hi Tide on our own and, more recently, as part of a blogger event in mid-August. Below is a combination of items from both visits.
Eat This: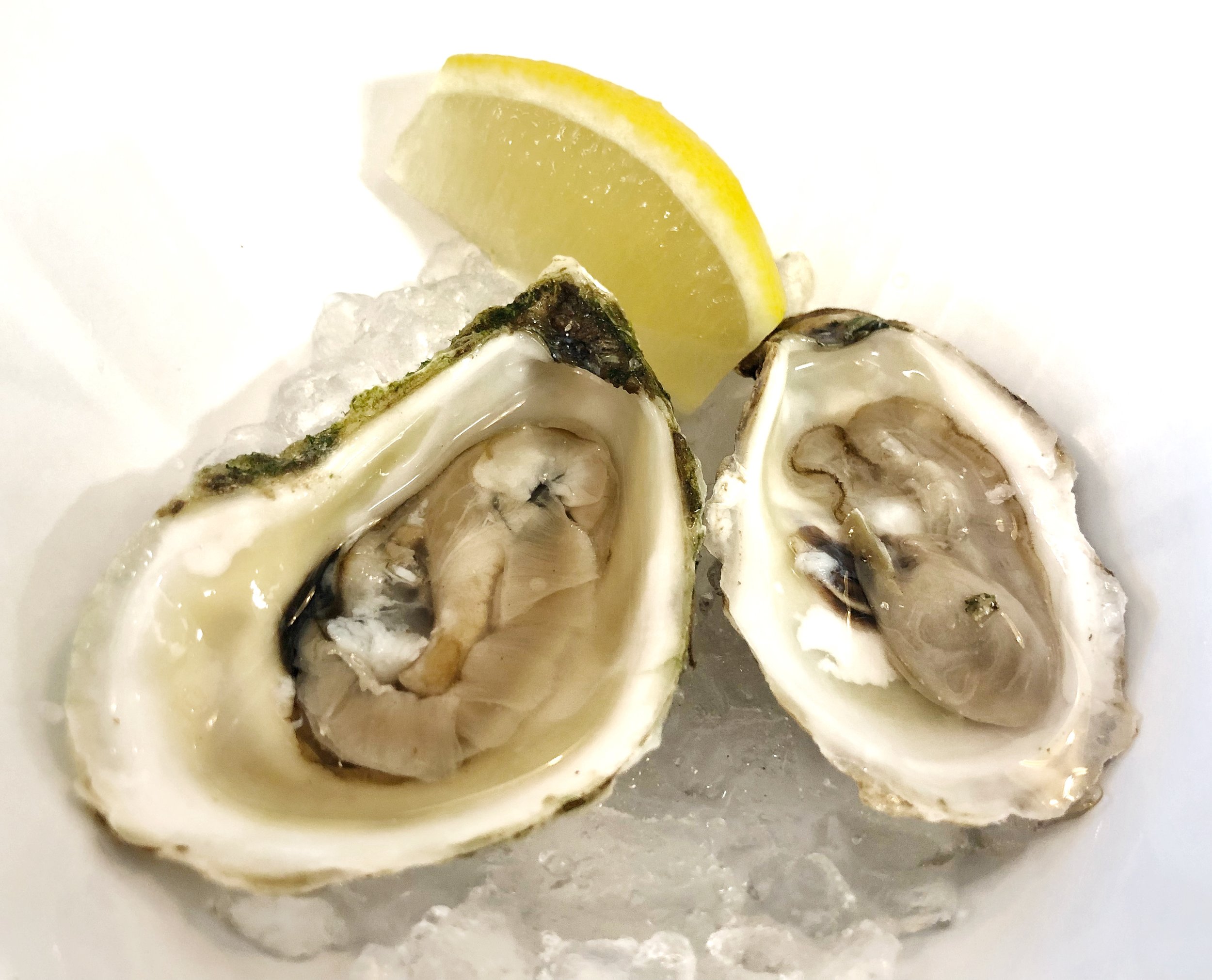 Oyster Happy Hour runs every Monday-Friday from 4pm-7pm
Millenials everywhere are crying tears of joy
Served with seasoned chips or fries. Lobster rolls are only $15.99 all day on Mondays.
Served with seasoned chips or fries
Salmon, Hamachi, Ahi Tuna, Scallions, Pickled Red Onion, Red Cabbage, Sweet Corn, Cucumber, Limu/Ogo, Carrots, Mandarin Orange, Jalapeno/Serrano Salad, Shuyu Sesame Oil, Seasoned Milky Queen Rice
All sorts of goodness in this bowl
Crispy wontons, Ahi Tuna, Avocado, Scallions, Crispy garlic, Cucumber, Seaweed Salad, Hawaiian Sea Salt, tomato, pickled red onion, Creamy Togarashi & Unagi Sauce
Dessert:
There is only one dessert option, a white chocolate macadamia nut cookie. It is dang good, though. Cookie is not pictured since I ate it faster than the speed of light.
Drink:
Hi Tide has tons of canned beer options, plus wine. Our favorite drinks are the non-alcoholic drinks on tap--specifically the coconut milk cold brew. They also offer a POG (pineapple, orange, guava) juice, a peach honey green tea, and a strawberry and candied lime juice.
HAWAIIAN cold brew with COCONUT milk
Atmosphere:
At Hi Tide, you order at the counter and they bring your food out to your table when it's ready. There is not a huge amount of seating, but I think you will likely be able to avoid a wait, as a large portion of their business seems to be carry out orders.
Raw Hospitality:
The team at Hi Tide obviously takes great pride in each dish they serve, and it's clear they aren't solely trying to get people in and out quickly, but rather their focus in on serving a quality product to each customer. We have received impeccable service on every visit.
Frankie's Notes:
They have a POG juice, but why don't they have a PUG juice?; That cold brew coffee has gotten me through a lot of sleepy afternoons; There is nothing more exciting to a millennial gremlin than lobster and avocado toast, and when you put those items together, you create a hole in the universe that is a portal to a world where 90s Nickelodeon shows play all day and the skies rain with Fruit by the Foot & Surge; I brought home this tuna burger to Jason for dinner, and that earned me 33 Wife Points. When you reach 75 Wife Points, you get a dinner out and a pedicure.