We had a pretty darn good 2015, due in no small part to the things we stuffed our faces with. Without further ado, here are the top 5 places we ate this past year.
Jason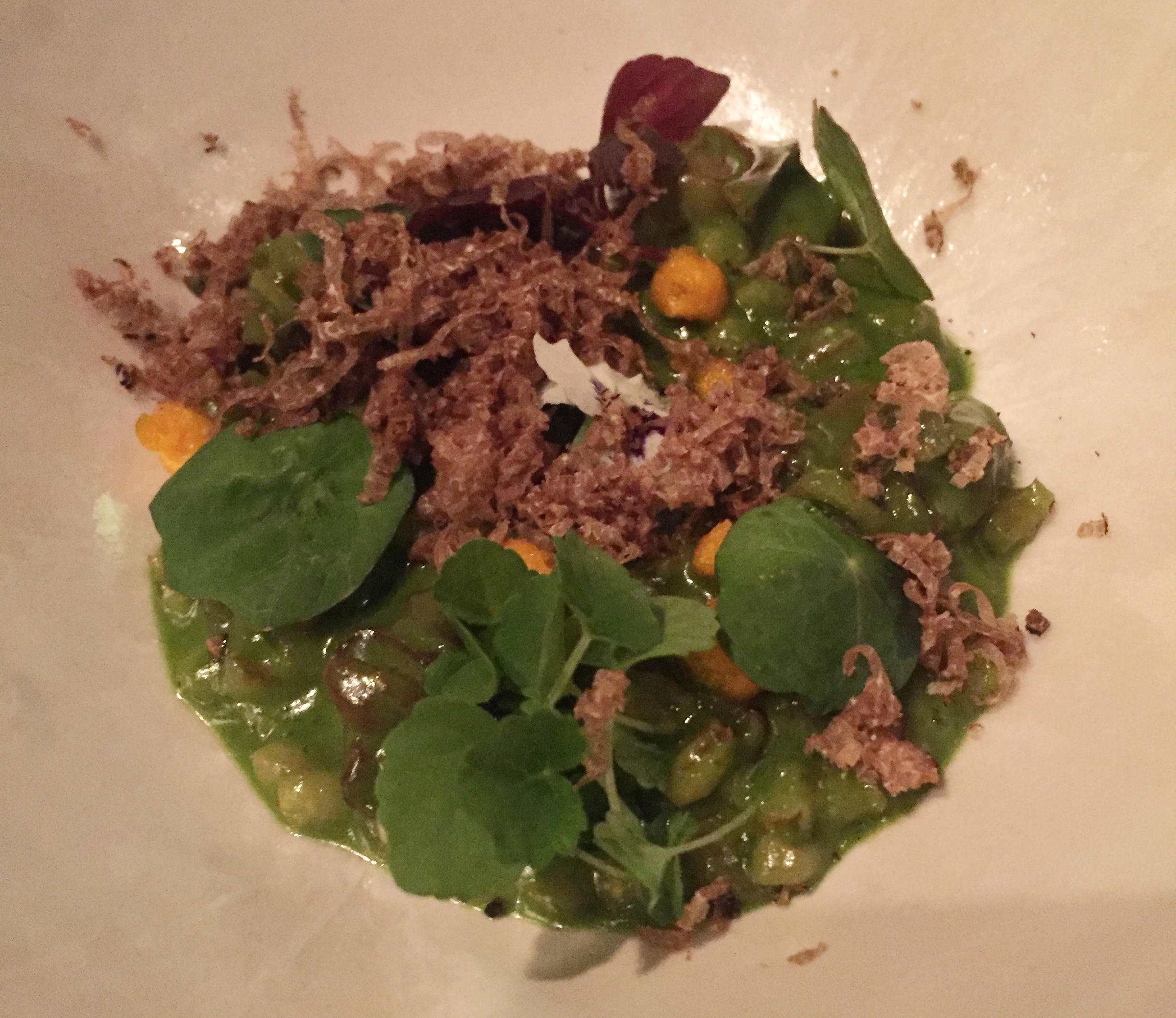 Athens, Greece
(Snails with fresh black truffle pictured above). A 2 star Michelin experience worth every penny. Each dish was perfect its own little way.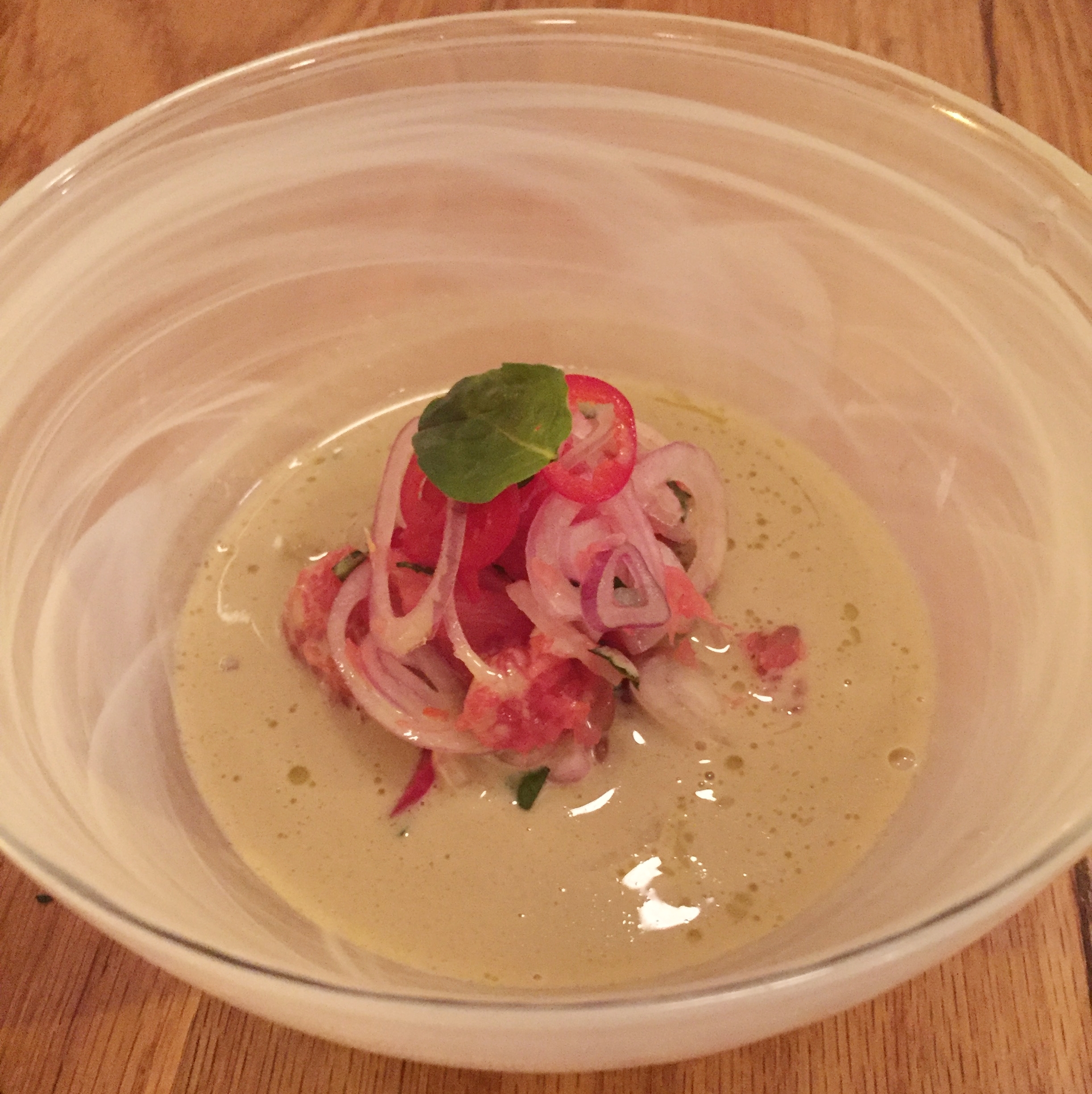 Washington, DC
(Vadouvan Curry). There's a lot of hype to Rose's, but it is one of the few places that actually lives up to the hype. If you're in DC , it's a must visit.
Charleston, SC
The best dish of the year goes to FIG - this soft shell crab pasta was one of the top things I've ever eaten!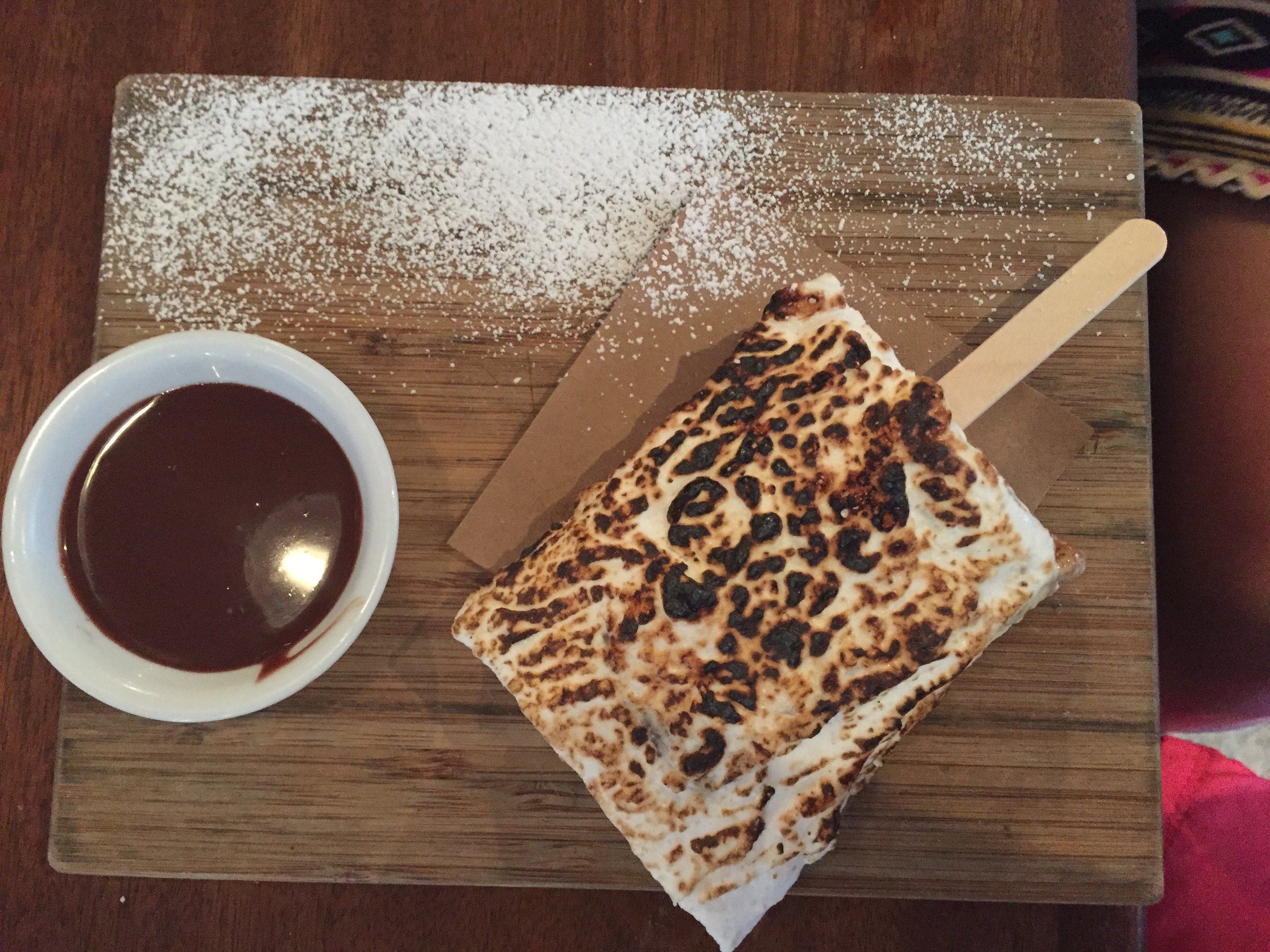 Miami, FL
Michael's was amazing, but this dessert was the best of 2015 - a smore ice cream pop with dark chocolate dipping sauce.
New York, NY
I've been wanting to get the duck at Ssäm for roughly 5 years, so in 2015 my dream came true! Shout out to Vishnu and Andrew for helping us devour this guy.
Athens, Greece
Everything about this meal was beyond any other dining experience I've had, and this dessert was so innovative and tasty. I couldn't stop freaking out about the fact that we were having our first night in Europe together, that Jason was running the marathon in two days, that we just got ENGAGED...and then I was served a potato filled with ice cream. All was right with the world.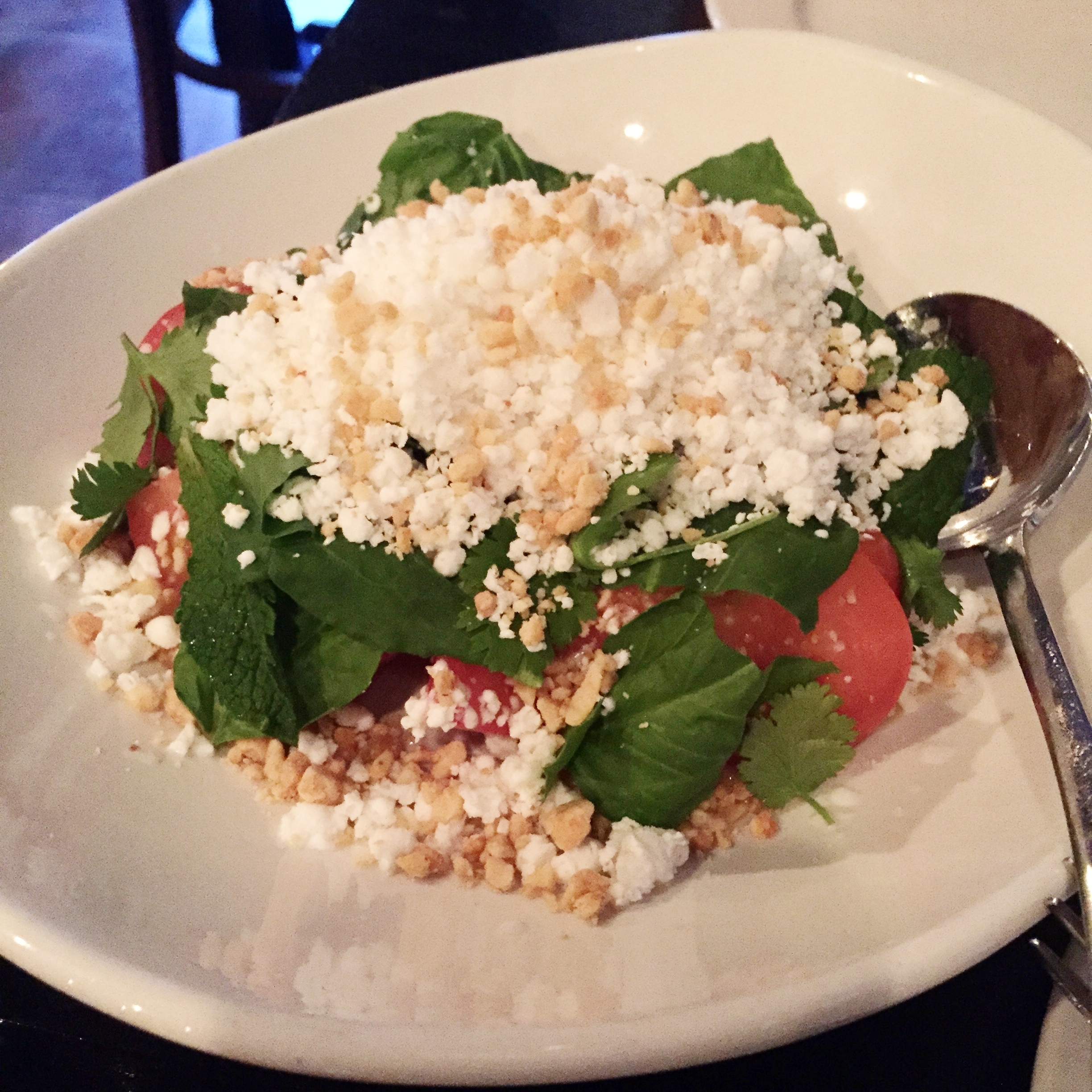 Miami, FL
(Heirloom tomatoes with nuoc cham, peanuts, & coconut ice). This was pre-blog days, but it was definitely one of the meals that inspired us to start telling people about the specifics of the massive amount of calories we run off every week. This salad was molecular gastronomy done right--the coconut ice didn't detract from the fresh tomatoes and thai flavors, it only added. The different flavors and textures here were mind blowing, and I've spent a lot of time thinking about this dish since June (that's normal, right?).
New York, NY
When we were in New York (sadly, also pre-blog), we spent the whole weekend eating, to the point where I felt kind of sick on the plane ride home. We had breakfast, lunch, and two ice cream places before 2:00 Sunday afternoon--but when we ate this duck on Saturday, I was actually hungry, and not only is hunger the best sauce, the sauce that came with this duck was the best sauce. Also the mint and the chive pancakes (AKA scallion pancakes!). Oh yeah, and the duck. Ya dig?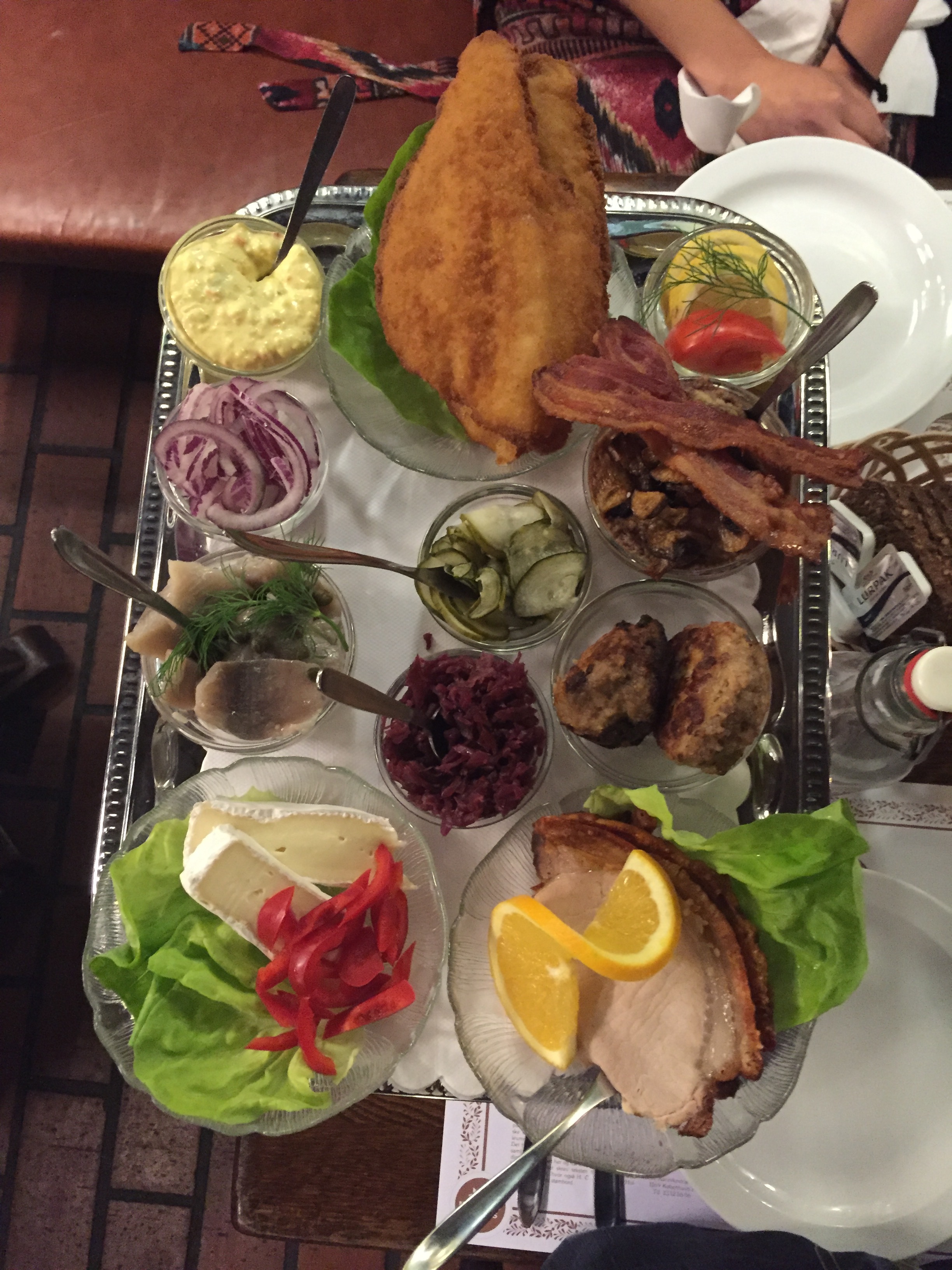 Copenhagen, Denmark
We ate this meal hours after we landed in the magical fairyland of Copenhagen. The streets were like a doll's house come to life, the people were beautiful, the night was crisp and sparkling with Christmas lights...I was so in love with everything that night, especially my wonderful fiancé who brought me there (and the sure promise of danishes the in morning). Our cab driver recommended this spot, and told us it was the oldest restaurant in Copenhagen. Due to that, this restaurant may have been a bit touristy, but what we ate was authentic Danish/Nordic cuisine. The sampler included so many delicious meats and pickled vegetables, but the standout was the smoked herring with onions and capers with warm rye bread and butter. I ate this several more times on our visit, and it inspired me to eat like this all the time. That definitely hasn't happened yet, but one day I will recreate this meal and imagine I am back in my favorite place, future spot of Javon's summer home, circa 2036.
Washington, DC
Yes, the bread put this place over the edge onto my top 5 list. Like everything on their menu, Rose's rotates out the variety of bread and compound butter, and I am so glad that this was the iteration we got to try. I mean, you add potato to bread, and then make it taste even more like a potato? Shut your mouth. This list really made me come to terms with how much I love potatoes, and that I am much more long-winded than Jason. WHO KNEW?
Lidkoeb, Copenhagen, Denmark
This winter wonderland magic was from a bar in Copenhagen called Lidkoeb. I don't remember what the liquor was, what else was in it...just that it had this cute little powdered sugar dusted piece of a pine tree in it and it tasted like hygge and happiness. Signature wedding cocktail inspiration? Le duh.
Best Non-Michelin Dessert
The Frieze, Miami, FL
The rum raisin ice cream from Frieze in Miami. This was the year I decided I loved this old lady flavor, owned it, and grossed out Jason with my adoration of it. Special consideration to the rum raisin at Bar Cocoa at The Ritz. (We didn't take a picture, so here's Ollie in his cone of shame)