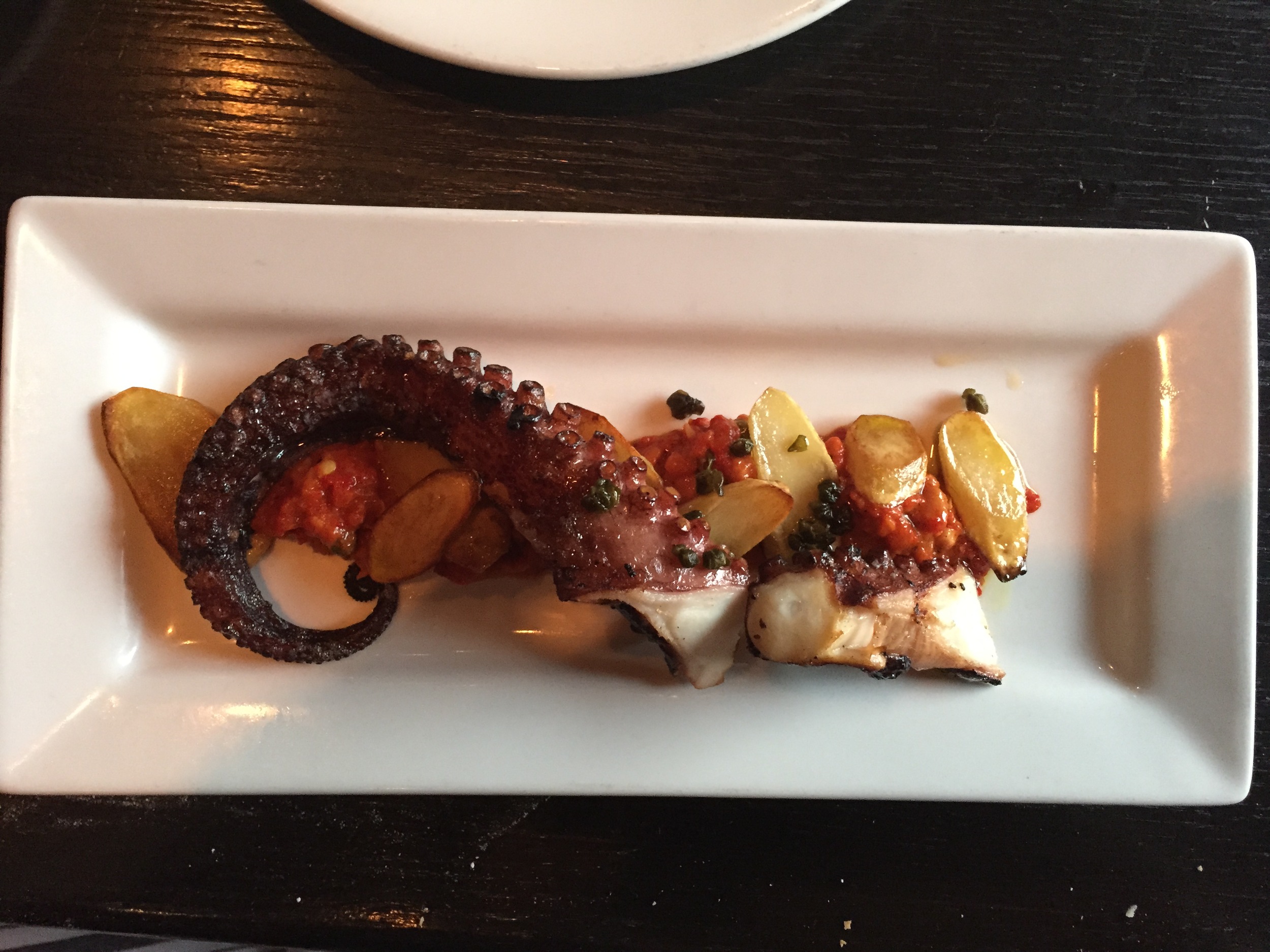 Background: Chef and owner Trey Wilson has created a cozy and elegant dining spot in the Elizabeth neighborhood.
Order this: The menu changes often according to season and availability, but some staples we enjoyed included the Beef Carpaccio (with fresh horseradish and shaved celery) and the Yellow Fin Tuna Crudo with lemon, jalapeno, and a generous amount of tangerine aioli. The real winner was the BBQ octopus; the presentation is impressive (one large...tentacle) and it is served with hot smoked potatoes, black garlic vinaigrette, and aioli. Regrets: the squid ink linguine looked amazing and I wish we would have tried it—next time.
Dessert: The dessert menu was, at the time of our visit, basic and sad (brownie sundae, etc.), so we skipped it. They need to step up their dessert game to match their impressive main offerings.
Drink: Extensive wine menu and cocktails.
Atmosphere: Customshop is perfect for a date night—soft lighting, candles, and a relaxing and upscale feel.
Southern Hospitality: The service is formal but not stuffy, and servers are knowledgeable about menu offerings.
Frankie's Notes: large tentacles; shoutout to the person who hit the trolley with their car; desserts that make you think you're at Applebee's; candles = romance city
Parking: Street parking, or one of the lots across the street/behind the restaurant. Better yet--take the new trolley!
Rating: 4 out of 5
Et Cetera:
1601 Elizabeth Avenue Charlotte, NC 28204
Open Tuesday-Thursday 5:00-10:00
Friday-Saturday 51:00-11:00
Sunday 5:00-9:00
Closed Monday