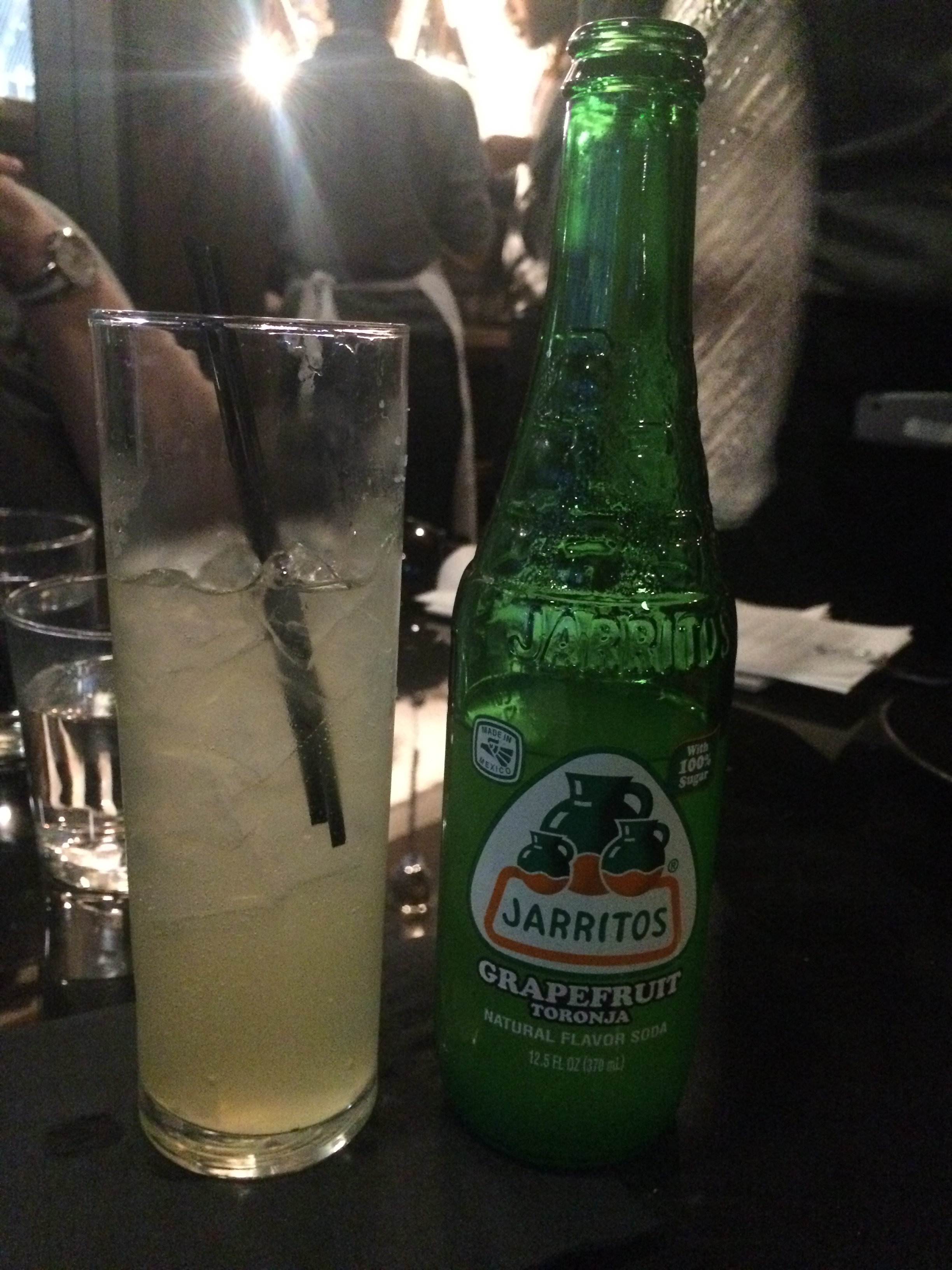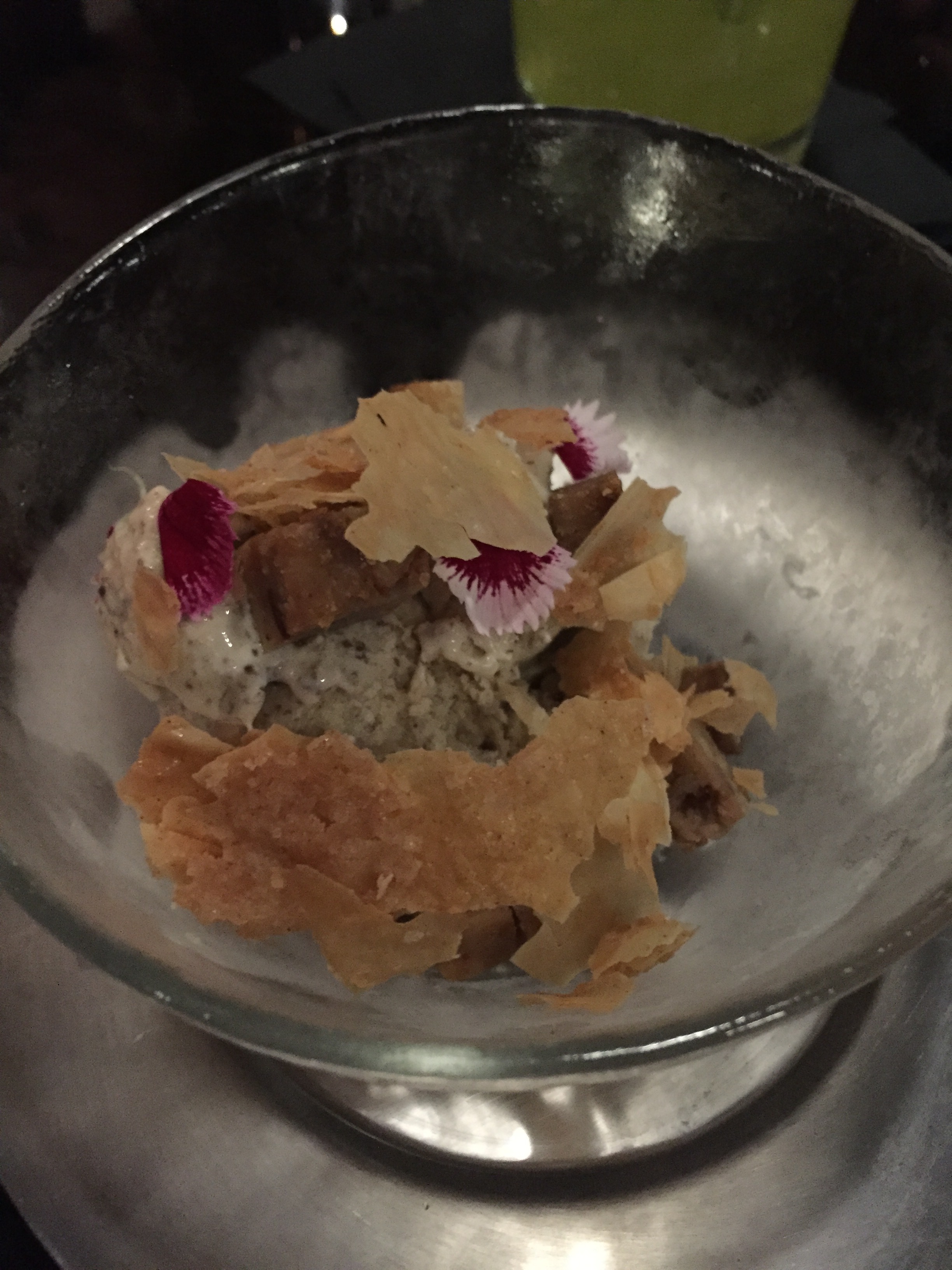 Background: Comida, opened in March of this year, is the second Charlotte project from Alesha Sin Vanata, owner of littleSpoon. Comida is located in Plaza Midwood, in the old Penguin location. They have completely gutted and revamped the space, but they did leave the original penguin sign outside, which is a great nod to Charlotte history, as so many natives feel very nostalgic about this spot. Scallionpancake loves littleSpoon, so expectations were high for Comida.
Eat This: Comida's menu focuses on small plates, but the menu itself is rather difficult to read. Like littleSpoon's menu, they use the clipboard format, but there are about 5 pages of items, which makes the search rather overwhelming.
What's crystal clear? You must order the chips and guacamole. This typically goes without saying at a Mexican restaurant, but here the chips are aptly described as "chewy," which, it turns out, is a delicious way to prepare them. Their refried "beans" are also quite good and healthier than the average fare--they are made with refried lentils and queso fresco. Not particularly healthy, but really good? The Chicharrones. Just make sure to ask for extra hot sauce. Note--these are the puffed wheat version of chicharones--no pork here.
The Nachos Jardin is also deliciously different--topped with crispy kale and cauliflower and melty queso. These make a great main dish, even though they are listed as an appetizer.
The tacos were passable; there was nothing stand-out about them, however. They do have a Nopales (cactus) taco, which is a nice and unusual addition. To be fair, on both of our visits, no one in our party got a main dish other than tacos--we made a meal of the appetizers, tacos, and delicious cocktails.
Bottom line: littleSpoon changed the brunch game in Charlotte, and Comida falls far below that bar. To compare it to another Mexican joint? We would rather have Sabor. Solid "mehs" all around.
Desserts: Oh yeah, we ate all the desserts on the menu, too. Would you expect anything less? We had a delicious chia seed ice cream topped with cubes of pumpkin bread pudding, and a custard with jellied fruit topped with popcorn. These were both fabulous.
Drink: The cocktail selection is large and in charge. My favorite is the Tamarind Margarita. I always feel like there is too little tamarind in my life, so I appreciated the option. Some of the cocktails were far too sweet, like the Paloma and the Watermelon Jalapeno Margarita.
Atmosphere: When we went, the patio was not yet open, though I am sure it is now. I think sitting outside would certainly help the atmosphere--inside was a bit cramped and freezing. Cool elements? Astroturf accents, an awesome bar, and an open kitchen. Totally revamped from Previous Penguin Style (PPS).
Mexican Hospitality: Eh. Our service on both visits, from the hostesses to the servers, was rather snotty. We often get this attitude at littleSpoon, too. Maybe that's what the management is going for? #toocoolforschool
Frankie's Notes: We would wait 30 minutes for littleSpoon, but not for Comida; Menus should incorporate more chia and tamarind; If you put kale on nachos you can call it a health food; Jason doesn't really like Mexican food, but we promise he is anti-Trump; Snotty service doesn't trick us into thinking your food is better; We are obviously on Team Diamond in the Penguin versus Diamond saga.
Rating: 2 out of 5
Et Cetera:
1205 Thomas Avenue
Charlotte, NC 28205
Here is a link to Comida's wesbite, but it is still a shell...https://comidaclt.com/